Are You Interested In Riads For Sale In Marrakech?
Many of the properties we offer are not for sale anywhere else on the internet. They range from luxury finished riads, through to properties needing renovation, commercial properties … and even vacant plots.
Our speciality is the Marrakech Medina – a place of mystery and great charm which has always held a special fascination for foreign travellers. If you're looking for a riad for sale in Marrakech, you're in the right place. We have many exclusive properties in all areas of the Medina. From the very up-market Ksour, Kasbah and Dar El Bacha quarters, through excellent areas like Riad Laarous and Ben Youssef, to more authentic and earthy Medina opportunities in Ben Salah and Bab Taghzout.
Properties vary greatly in the Medina – from astonishing private palaces and luxury riads to very modest mud-walled houses lodging multiple families. What is often surprising is that you won't know what's behind the door until you step through it. There is often a "wow" factor when you enter the courtyard of a riad Marrakech.
We work with a network of local scouts to find you the Marrakech riad you are looking for. Some of these will be known to classical estate agents yet many will not. It allows you to get to opportunities before the general public is even aware of them. We have personally visited hundreds of riads in Marrakech and have an in-depth knowledge of market conditions and market trends, allowing you to know what to buy in Marrakech and what to buy in Morocco.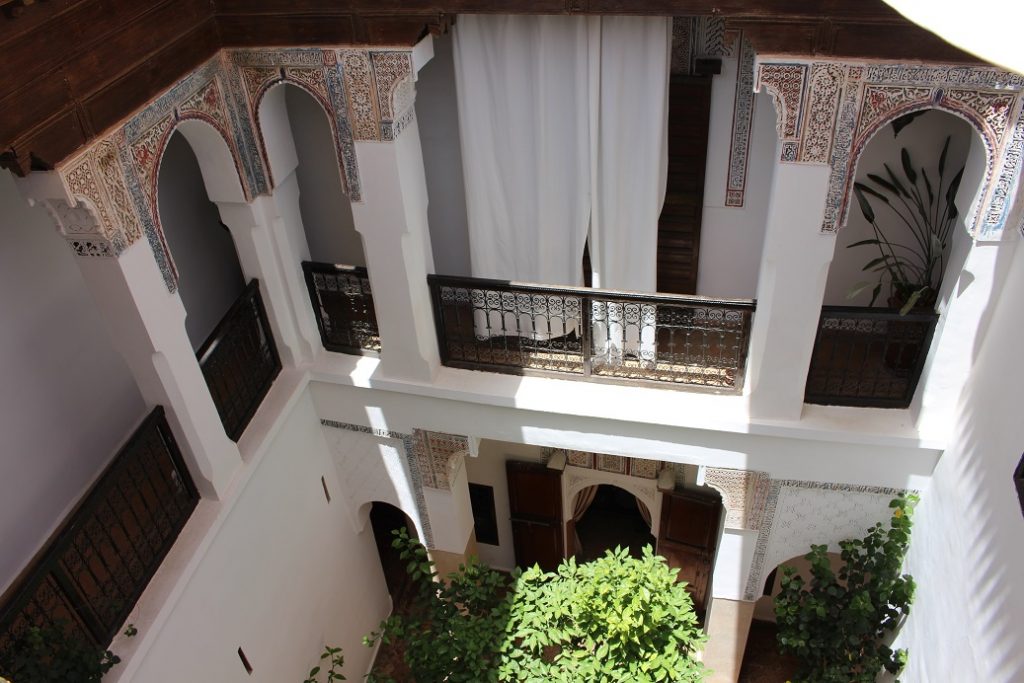 Visit our catalogue of riads for sale, which is growing constantly, and click through to see more details of the properties. Remember, we hold many of our properties back exclusively for our subscribers. Some are amongst the best riads in Marrakech. Others are more modest structures. There are also some fantastic commercial properties for sale in Marrakech. Check in here regularly … or better still, subscribe to our newsletter to see opportunities before they're even considered for publishing on our website! And if you have a riad for sale just get in touch and we can boost your approach.
If you have any questions regarding Marrakech riads then don't hesitate to contact Bosworth Property Marrakech. We'll be happy to assist you in any way we can.